in
Events
,
Open Days
tagged
Past Event – Wednesday 10th May 2017
Willows Activity Farm, St. Albans, AL4 0PF. www.willowsactivityfarm.com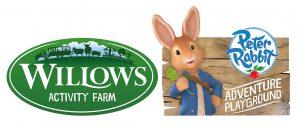 Willows Activity Farm provides a full day of wholesome fun for families with a particular emphasis on under 8's. As well as lots of farmyard fun, indoor and outdoor play and a seasonal programme of events, Willows includes the PETER RABBIT Adventure Playground, the first Peter Rabbit themed attraction of its kind in the world. Opened in 2016 and created in partnership with Silvergate Media, the co-producers and global licensing agent of the CGI animated TV series 'Peter Rabbit' and Lappset Creative, a leading manufacturer of themed activity attractions and play equipment.
The Peter Rabbit Theatre also hosts daily shows featuring Peter Rabbit, Lily Bobtail and Benjamin Bunny, along with Meet and Greets which are really popular with their young fans.
Willows offers an all inclusive admission price which includes all activities, shows, demonstrations, rides and seasonal programmes included in the price.
Set in the Hertfordshire countryside Willows Activity Farm is 200m off Junction 22 of the M25.
If you are travelling on Tuesday, you can call in to Hatfield Park Farm and/or Standalone Farm who are both kindly offering complimentary admission for Open Day delegates on Tuesday. It is an informal drop in visit with no no specific time or set talk, just call in at a time to suit you.
Join other delegates for a networking dinner on Tue night at the Tewin Bury Farm Hotel, DINNER BOOKINGS NOW CLOSED
Book the Networking dinner with NFAN below. Book your accommodation directly with the hotel- see below.
Download the Willows Activity Farm Open Day flyer here
Tuesday 9th May
Pre-Visits & Networking Dinner
 Flexible – time to suit you.
Standalone Farm, SG6 4JN

Hatfield Park Farm, AL9 5NB

If you are travelling on Tuesday you are welcome to call in to two nearby NFAN farm parks. Standalone Farm and Hatfield Park Farm. Call in anytime on Tuesday, just mention you are a NFAN member on arrival.

7.30pm
Networking Dinner – Tewin Bury Farm Hotel, Welwyn AL6 0JB

Thanks to our wine sponsor Kids Play Childcare.

Book the dinner with NFAN below. BOOKINGS CLOSED

Wednesday 10th May
Open Day Willows Activity Farm
09.00am
Arrival with tea, coffee and Bacon Rolls
09.45am
Welcome talk from Andrew Wolfe, Chief Executive, Willows Activity Farm.
10.30am
Split into groups for site tour including; retail, catering, indoor and outdoor play, farm animals, shows, Peter Rabbit play area etc.
12.00pm
Networking Lunch
1.30pm
Presentations:

Willows Marketing – Denise Wallin, Head of Marketing

Events at Willows – Case Study on Christmas, Antonia Wilson & Sarah Taylor

Childcare on a farm – Paul Sharp, Kids Play Childcare

Q&A

3.45pm
Tea & Coffee
4.15pm
Depart
Hotel Options
Tewin Bury Farm Hotel, Welwyn Garden City AL6 0JB
B&B Single £95, Double £105 inc VAT.
Book direct with the hotel. Call 01438 717793 and quote 'NFAN Dinner'.
Tewin Bury Farm Hotel is a great example of turning farm buildings into a hotel, conference and wedding venue. It is just outside Welyn Garden City approximately 25 min from Willows. The hotel website may show as Full for 9 May, this is because all the rooms are reserved for NFAN. Call them and mention NFAN to check availability. Limited to 30 rooms so book early.
If you can't get in at Tewin Bury or prefer another option, there are other hotels nearby in Welwyn Garden City, or the new Holiday Inn Express near Willows (25 min from Tewin Bury) . If staying elsewhere you are still very welcome to join the Networking Dinner, book the dinner option with NFAN below.
Premier Inn – Welwyn Garden City
Holiday Inn Express – next door to Willows
Thanks to our Open Day sponsors David Taylor Design and Lappset Creative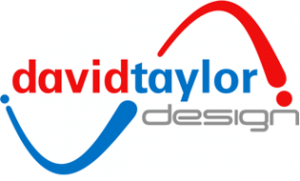 All prices are excluding VAT. VAT will be added at checkout.