NFAN Awards
2022 NFAN Awards & NEW Pandemic Heroes Awards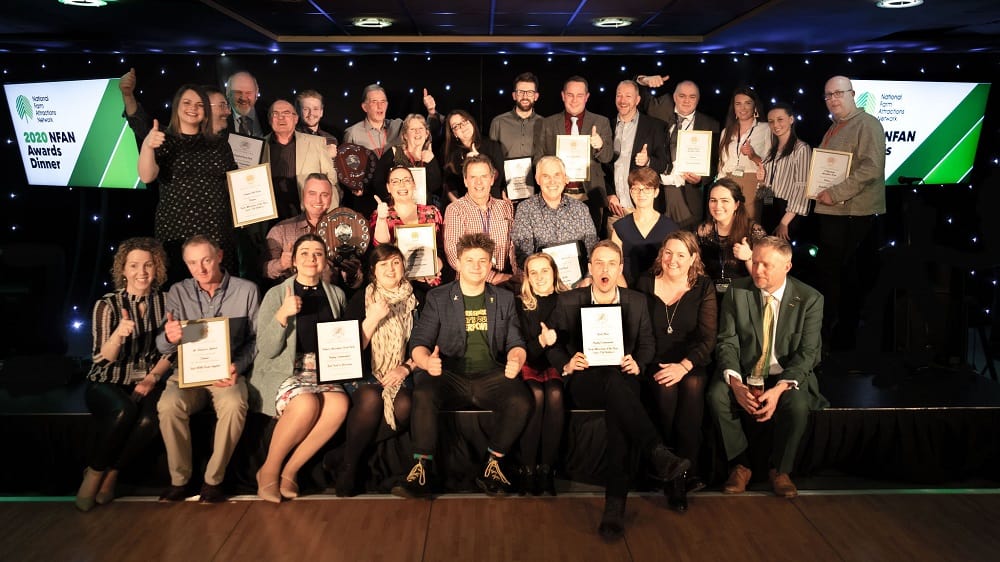 NFAN Awards are back! With 7 different 2022 award categories to choose from, including new Best Event Award, plus 3 brand new Pandemic Heroes Awards.
After a hugely challenging year, it is time to celebrate and recognise the best in the industry, so whatever the size of your attraction, if you have something to shout about, enter the awards and get the recognition you deserve.
Enter Today
To enter click on each Award category below for full details including key considerations, judging criteria and supporting documentation. All entries are online via the NFAN Membership Hub.
Deadlines
The Jim Keetch Farm Attraction of the Year Large and Small Awards submission deadline, as well as the special Pandemic Heroes Awards is 14th July 2021.
The submission deadline for all other awards is 30th September 2021.
Winners Announced
The Pandemic Heroes Awards are being judged by Adam Henson from Cotswold Farm Park and will be announced at the NFAN Open Day on 21st September at Cotswold Farm Park.
For all other awards, the finalists will be announced at the end of 2021 and the winners revealed at the NFAN Annual Conference & Trade Exhibition in early 2022.

See previous Award Winners