in
Events
,
Workshops & Webinars
tagged
PAST EVENT – Wednesday 28th April 2021 – 10am to 12noon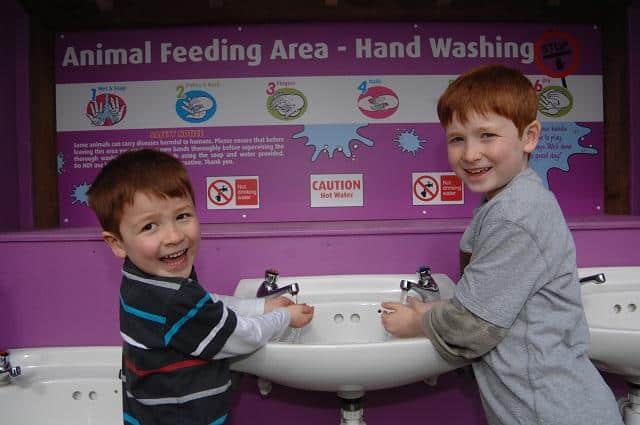 Industry Code of Practice Workshop
Wednesday 28th April 2021 – 10am to 12noon.
In this interactive workshop via Zoom, you'll learn from industry expert and Health & Safety Practitioner Ray Hipkin, hear from Pink Pig Farm owner Sally Jackson about real life experiences and you'll get the opportunity to talk to other operators and learn/share ideas.
We know COVID may have overshadowed the Code of Practice but it's still a big health & safety issue, so secure your place on this Members ONLY webinar today!
Key topics covered
What is the Industry Code of Practice and what you need to do to comply
How can you plan and manage animal contact areas v non-animal contact zones?
What risk assessments do you need or safe systems of work?
What is your responsibility for managing and supervising staff?
How often should you cover the Industry Code of Practice in staff training?
What are the most effective ways to educate the public?
Q&A Session for any burning questions or clarification
After the call all participants will be sent a recording of the webinar and all participants will receive a certificate of attendance (useful for those wanting to take AAAS certification).
Price & Booking
This course is only open to NFAN members and costs £30 per person.
With only 20 spaces available, early booking is advised. Book below:
Hosts
Ray has previously undertaken NFAN's Health and Safety workshop and was first appointed as a Health and Safety Adviser in 1982. Since 2007, Ray has been an established Sole Practitioner and works with a wide range of farm parks and leisure businesses.
Ray's pragmatic outlook on health and safety matters has been enthusiastically welcomed at a wide range of public events, from local 'grass roots' to high profile international championship level. He has also been appointed to advise the Directors of 3 major national sports governing bodies on policy, safe practice and legal compliance in health and safety. To find out more information about Ray, please visit his website.
Sally Jackson co-owns the Pink Pig Farm near Scunthorpe and is an active Member of the NFAN Committee. Sally's farm has independent Animal Attraction Assurance Scheme accreditation, sits on the NFAN Industry Code of Practice Sub-Committee and is currently working with Access to Farms and the HSE on revisions to the Industry Code of Practice.
For more information about Sally and Pink Pig Farm, visit the Pink Pig Farm website.