The biggest event in the NFAN calendar is heading to the South Coast and Brighton.
With exciting and motivational speakers, a visit to two great farm attractions, a large trade exhibition, annual awards dinner plus much more, the 2017 Conference and Trade Exhibition is set to be the biggest yet.
Booking is now open, click on the Booking tab below to book online (members need to be logged in to book). Save £10 per person book by 13 January 2017.
To book a room at the Hilton Metropole Hotel Brighton at the special NFAN rate click the Hotel tab below and follow the link to Hilton Hotels website. There are a limited number of rooms available at the NFAN discount which also need to be booked by 13 Janaury 2017, or sooner if all the NFAN discounted rooms sell out.
The Programme
Tuesday 31st January
Afternoon Visit to Fisher's Adventure Farm Park, RH14 0EG
1.30pm – 4.30pm

The Rollings Family look forward to welcoming you for lunch and an open afternoon visit to the multi-award-winning Fisher's Farm Park near Horsham 30 miles North of Brighton. Lunch will be served at 1.30pm followed by welcome presentation, guided tour and Q&A.

If travelling by Train, Fisher's is just 5 min by Taxi from Billingshurst station (Taxis available at the station). There are frequent trains from London and Gatwick Airport to Billingshurst. For onward travel to the Hilton Brighton NFAN have organised a coach leaving Fishers at 4.30pm. Cost of the coach from Fisher's to Brighton is £12pp + VAT, please book seats as part of your conference booking.
Informal Evening Dinner – Alfresco Restaurant, Brighton
| | |
| --- | --- |
| 7:30pm | Join fellow delegates for an informal networking BBQ buffet dinner at Alfresco restaurant on the Brighton seafront, just across the road from the Hilton Metropole Hotel. To book, choose this option when booking your conference place. |
Wednesday 1st February

Pre-Conference Open Day at Knockhatch Adventure Park, BN27 3LZ
10.00am- 3.00pm

Knockhatch Adventure Park is one of the region's most popular family attractions. Large indoor play centre (Froggies), several outdoor adventure playgrounds, with a wide range of indoor and outdoor attractions, including the Wave Rider slide, and new Cannon Saloon. The farm animals are joined by an owl sanctuary, meerkats, a Wallaby Walk through attraction and more.

The day includes welcome refreshments from 9.30am, a talk from the owners, extensive tour, presentations, Q&A session and networking lunch.  Open Days are always popular and last year was a sell out. Book early to secure your place, choose this option when booking your delegate place.

There will be a coach transfer leaving the Hilton Metropole Hotel Brighton at 8.30am, returning from Knockhatch at 3pm to arrive back at the Hotel for 4pm. Coach transfer is included in the delegate price but needs to be booked in advance. To book a seat on the coach please choose this option when booking your delegate place.
Drinks Reception in the Trade Exhibition
| | |
| --- | --- |
| 6.00pm | All conference delegates and exhibitors are invited to the Drinks Reception held in the Trade Exhibition on Wednesday evening prior to the Awards Dinner. This is an ideal opportunity to visit the trade stands and meet with exhibitors in a relaxed atmosphere. |
Awards Dinner
| | |
| --- | --- |
| 8.00pm | You don't have to be involved in the awards to enjoy this sparkling social occasion. Each year the NFAN Awards Dinner has grown and this year promises to be a night to remember. Your host for the evening is Brighton comedian Stephen Grant. There will be a seating plan again this year for the dinner. If there are two or three people from the same company we will endeavor to seat you on the same table (unless you prefer to be split). If there are four or more we will split the group to promote networking. If you would rather your large group is seated together please let us know. There is no specific dress code but most would go for smart but not formal. |
Thursday 2nd February
Main Conference & Trade Exhibition Day
8:30am

Registration: Coffee/tea, pastries. A chance to visit the Trade Exhibition

9:30am
Welcome and introduction – NFAN Chairman, Colin Evans
9:45am

Customer Service Excellence – Mark Russell, The Art of Brilliance

Case Study presentations from NFAN members

10.35am
Q&A from morning session

10:45am

Break: Coffee/tea and an opportunity to visit the Trade Exhibition

11:40am

Consumer trends in catering – Chris Brown, Turpin Smale Catering Consultants

Catering results case studies from NFAN members

12.30pm
Q&A from lunchtime session
12:40pm
NFAN AGM

12:50pm

Networking lunch and chance to visit the Trade Exhibition
2.50pm – Trade Exhibition closes
2:50pm
Presentation from Farm Attraction of the Year Award Winners
3:10pm
Marketing through Social media – Presentation from the winner of last year's Best Digital Presence award – Odds Farm Park, plus another case study tbc.
3:40pm
Q&A from afternoon session
3:50pm
Closing remarks – NFAN Chairman, Colin Evans
4:00pm
Close
Introducing our sponsors
For every event, NFAN are always extremely grateful to sponsors, who help keep delegate prices down.
Main Gold Conference Sponsors
Open Day Sponsors
        
Informal Dinner Wine Sponsor
 
Awards Dinner Main Sponsor
 
Awards Dinner Wine Sponsor
  
Drinks Reception Sponsors
 
 
Awards Sponsors
   
We are grateful to Funfear for providing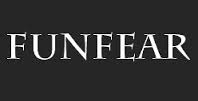 all the Audio Visual equipment and services for the Conference, Awards Dinner and Trade Exhibition.
See prices below and scroll down to book – these are member only rates.
Non-members are welcome. Prices are detailed on the booking form. You can download a booking form here.
| | |
| --- | --- |
| | NFAN Member (Ex VAT) |
| 31st Jan – Visit to Fisher's Farm Park (inc Lunch) | £25.00pp |
| 31st Jan – Coach from Fisher's at 4.30pm to Hilton Brighton | £12.00pp |
| 31st Jan – Informal Dinner – Chinese Banquet | £28.00pp |
| 1st Feb – Pre Conference Open Day (price per person – includes lunch, refreshments during the day and coach transfer if required) | NFAN Member (Ex VAT) |
| 1 person | £45.00pp |
| 2 people | £40.00pp |
| 3+ people | £35.00pp |
| 1st Feb – Annual Dinner & Awards | £39.95pp |
2nd Feb – NFAN Conference delegate price

NFAN Member (Ex VAT)

Early Bird Rate: Book by 13 January

NFAN Member (Ex VAT)

Standard Rate: From 14 Jan

1 person
£95.00
£105.00
2 people
£89.50pp
£99.50pp
3+people
£85.50pp
£95.50pp
Only members can book online. Members can also book by completing the booking form and returning to the NFAN office with payment. Details of how to pay are on the booking form, Download here.
NB: For hotel room bookings at the Hilton Metropole Brighton, please click the 'Hotel' tab above and follow the link to book online with Hilton directly.
Online booking is only available to NFAN Members. You must be logged in to access the booking form. If you have lost your login details or if you are not a NFAN member please contact the NFAN office.
Mark Russell- The Art of Brilliance
Presentation Summary: Leading your team to brilliance
The key to a brighter future is brilliant people. It's as simple as that! Businesses have no divine right to succeed. As competitive pressures and customer expectations continue to rise, it's your people that will ultimately make the difference. This uplifting and thought provoking presentation will give you an insight into how your team can perform brilliantly, how to nurture the 2%ers attitude and control the mood hoovers!
Biography
Mark played professional rugby union for London Harlequins and Blackheath in the 1990s. He's passionate about inspiring people to tap into their unique talents and strengths – to be the best they can be – to fulfil the potential they always knew they had. Mark has worked as a coach and trainer in companies big and small. He also delivers 'Art of Brilliance' messages in schools and to sports people and coaches.
Email: mark@artofbrilliance.co.uk Tel: 07980 564402
Chris Brown – Turpin Smale Catering Consultants
Presentation Summary: Trends in Catering – what's bubbling
Food and design trends are constantly evolving and your customer's expectations are heavily influenced by their experiences on the high street, in shopping centres and restaurants. Drawing on Turpin Smale's consumer insights research Chris will talk about current trends in customer service, design and food styles, and lift the lid on what's bubbling away, and how to spot a trend from a fad.
Biography
Turpin Smale Catering Consultants are actively involved at the leading edge of the café and restaurant markets in venues, visitor attractions, commercial operations and on the "High Street". A catering consultant since 2001 with a specialist knowledge of cafe operations, Chris is experienced in managing bar and restaurant operations, new openings, quality performance measurement and improving profit, in both small and large companies. He has advised a number of Farm Attractions and has led NFAN's sell-out catering booster workshops. Author of award-winning Great Cafes Blog
Email: chris.brown@turpinsmale.co.uk Tel:07876 233405
Further speaker biographies will be added as the conference approaches.
Trade Exhibition
With 60 exhibitors the Trade Exhibition is very much part of the Conference. It is only accessible to delegates who have paid the appropriate conference fee. The trade exhibition is open on Wed 1st from 6pm – 8pm as part of the drinks reception, and on Thurs 2nd from 08.30am – 2.50pm.
You can see the latest products from play and entertainment providers, find out about the latest online ticketing and web innovations, as well as have an opportunity to discuss your requirements with specialist industry experts from the marketing, planning, insurance and accountancy professions.
We are pleased to welcome first time exhibitors: Alpha Toys, Ark Toys, Art of Brilliance, Brosch Direct, Dofygate, Farm Business Innovation Show, Fenland Leisure Products, Interfun Magazine, Jupiter Play, Kamarin Computers, Nicco Park, Outdoor Play People, Stephen Candy Photography, Simworx, Vimto and VPM Design/Brighton Skycam.
You can also meet this year's sponsors Davies & Co, Marsh and Company and S Gregory & Co.
Companies exhibiting at the Trade Exhibition include:
Agility Marketing
Activity World
Alpha Toys
Ark Toys
Art of Brilliance
Auto Culture
BERG
Brosch Direct
Booker Wholesale
Colour Heroes
David Taylor Design
Davies & Co
Deluxebase
DigiTickets
Dofygate
Farm Business Innovation Show
Fenland Leisure Products
Flamingo Marketing
Formula-K
Fun Fear
Greenspan Projects
Innovative Leisure
Interfun Magazine
Jupiter Play
Kamarin Computers
Kids Days Out
Kids Play Childcare
Lappset Creative
Marsh & Co
Marshfields Farm Ice Cream
Meticulous
NGF Play
Nicco Park
NFAN
Outdoor Play People
Partners Leisure
Playscheme
Preseli Gifts & Souvenirs
Rainbow Productions
Robbie Toys
Rupert Oliver's Ideas Factory
Russell Play
S Gregory & Co
Shopper Anonymous
Simworx
Soft Brick Company
South West Play
Stephen Candy Photography
Synergie AVS
Teddy Tastic
The Play Inspection Company
Timberplay
Tornado International
Tractor Ted
TYG Tickets
Vennersys
Vimto
VPM Design/Brighton Skycam
World of Rides
Hilton Metropole, Brighton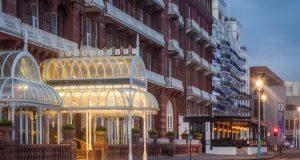 The Hilton Metropole Hotel on the Brighton seafront is a grand Victorian hotel and one of the UK's largest residential conference hotels. The Trade Exhibition, Conference and Annual Dinner take place in adjoining rooms in the hotel.
We have secured a special NFAN rate at the Hilton Metropole Brighton of £95 single occupancy, £105 Double/Twin occupancy B&B inc VAT per room available for the nights of Tuesday 31st January 2017 and Wednesday 1st February 2017.
All NFAN rooms are Double Hilton Guestrooms. The cancellation policy on these rooms is 28 days notice.  There are a limited number of rooms available at this rate, sold on a first come first served basis.
Book online via the Hilton website CLICK HERE.
LIMITED ROOMS AVAILABLE – Please book your room direct with Brighton Hilton by 13th January 2017 (or earlier if all discounted rooms sell out) to get this special rate.
Alternative Hotels
If you are not able to get a room at the Hilton, or would prefer alternative accommodation Brighton has a wide range of hotels to suit different budgets. Here are links to two nearby hotels…
Address and Directions
By Car: Hilton Metropole Brighton, BN1 2FU.  For directions, click here. 
Parking: Parking in Brighton is expensive. The Hilton has a multi-story car park (max height 1.8m). There are a limited number of spaces available. Parking at the Hilton is additional and costs £20 per day (eg Wed – Thurs £20, Tue – Thurs £40). There are alternative multi-story car parks surrounding the hotel. If you need to park a van please contact the NFAN office for guidance.
Take the Train: The Hilton is just a mile from the station. There is a free return coach transfer on Wednesday to Knockhatch. If you are going to Fisher's on Tuesday it is just 5 min Taxi from nearby Billingshurst station. Trains from London and Gatwick Airport run frequently to Billingshurst. NFAN is organsing a coach transfer from Fisher's to Brighton on Tuesday afternoon for those who arrive at Fisher's by train, book as part of your conference booking.