Mark Russell- The Art of Brilliance
Presentation Summary: Leading your team to brilliance
The key to a brighter future is brilliant people. It's as simple as that! Businesses have no divine right to succeed. As competitive pressures and customer expectations continue to rise, it's your people that will ultimately make the difference. This uplifting and thought provoking presentation will give you an insight into how your team can perform brilliantly, how to nurture the 2%ers attitude and control the mood hoovers!
Biography
Mark played professional rugby union for London Harlequins and Blackheath in the 1990s. He's passionate about inspiring people to tap into their unique talents and strengths – to be the best they can be – to fulfil the potential they always knew they had. Mark has worked as a coach and trainer in companies big and small. He also delivers 'Art of Brilliance' messages in schools and to sports people and coaches.
Email: mark@artofbrilliance.co.uk Tel: 07980 564402
Download powerpoint presentation pdf – available to NFAN members only. The link will appear below when you are logged in.
Rick Turner- The BIG Sheep
Presentation Summary: Delivering Brilliance at a farm attraction
Rick Turner has been using the principles of The Art of Being Brilliant to recruit, train, motivate and manage a world beating team. Delivering exceptional performance to maximise customer satisfaction, drive repeat visits and maximise profits in a farm based attraction.
Biography
Rick is the Director of the Flock at The BIG Sheep in Devon – a multi award winning attraction – regionally and nationally. Rick is a director of Visit Devon, a director of North Devon Marketing, the current Chair of Marketing for Devon's Top Attractions and a director of Purple Cloud Consultancy a SW training company which specializes in Customer Service Excellence training but also trains other soft skills from sales to conflict and performance management. He is a business coach and has worked with Andy Cope and Andy Whittaker the creators of The Art of Being Brilliant and his training company runs a SW Art of Being Brilliant conference annually.
Email: rick@thebigsheep.co.uk Tel: 01237 472366
Download powerpoint presentation pdf – available to NFAN members only. The link will appear below when you are logged in.
Chris Brown – Turpin Smale Catering Consultants
Presentation Summary: Trends in Catering – what's bubbling
Food and design trends are constantly evolving and your customer's expectations are heavily influenced by their experiences on the high street, in shopping centres and restaurants. Drawing on Turpin Smale's consumer insights research Chris will talk about current trends in customer service, design and food styles, and lift the lid on what's bubbling away, and how to spot a trend from a fad.
Biography
Turpin Smale Catering Consultants are actively involved at the leading edge of the café and restaurant markets in venues, visitor attractions, commercial operations and on the "High Street". A catering consultant since 2001 with a specialist knowledge of cafe operations, Chris is experienced in managing bar and restaurant operations, new openings, quality performance measurement and improving profit, in both small and large companies. He has advised a number of Farm Attractions and has led NFAN's sell-out catering booster workshops. Author of award-winning Great Cafes Blog
Email: chris.brown@turpinsmale.co.uk Tel:07876 233405
Download powerpoint presentation pdf – available to NFAN members only. The link will appear below when you are logged in.
Katie Milbourn – Walby Farm Park
Presentation Summary: Food for thought
Having won a number of awards Walby Farm Park's search for continuous improvement led them to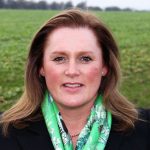 invite Turpin Smale into their business in spring 2016 which improved profitability whilst maintaining their other objectives of – Quality & Service, Choice and Value for Money.
Biography
Neil & Katie Milbourn opened Walby Farm Park in 2008 as a farm diversification, Katie was a practising Chartered Surveyor and Neil a dairy, beef, sheep and arable farmer – they didn't know much about catering, other than enjoying food and drink – some might argue nothing has changed!
However, almost 9 years on they have won Farm Attraction of the Year twice – 2015 and 2010 and been runner-up in 2014. 2014 also saw Walby Farm Park become a Bronze Winner in the Visit England Awards for Excellence – Large Visitor Attraction category. In 2015, 'Team Walby' won both the NFAN 'Best Food & Beverage' award and the 'Customer Service Excellence' award.
Email: katie@walbyfarmpark.com Tel:01228 573056
Download powerpoint presentation pdf – available to NFAN members only. The link will appear below when you are logged in.
Chris Mitchell – The Genuine Dining Co.
Presentation Summary: The best people, serving the best food, having the most fun
Chris shares his insights and expereinces in food operations.
Biography
Chris has worked in the catering industry for close to 20 years. His passion for food started when he was at college studying film. The fast-paced environment hooked him in and Chris quickly realised that foodservice was the career for him. He put his studies on hold and embarked on working his way up through the likes of Compass & Elior as well as setting up several of his own businesses. The Genuine Dining Co. was formed in 2010 through a partnership with entrepreneur Luke Johnson. Chris is passionate about employing the best people, serving the best food and having the most fun!
Email: chris.m@genuinedining.com Tel:08448 805360
Download powerpoint presentation pdf – available to NFAN members only. The link will appear below when you are logged in.
Anita Waddell – Agility Marketing
Presentation Summary: Social media marketing with case study from Odds Farm Park
Agility manage the marketing for Odds Farm Park, last year's winner of the NFAN Best Digital Presence Award.
Biography
Anita Waddell is Founder and MD of Agility Marketing, an agency specialising in farm park and visitor attraction marketing. Classically Chartered Institute of Marketing trained, she has over 25 years experience in this sector with her first ever marketing role being at London Zoo. Today, her and her team help over 20 attractions annually, including Odds Farm Park, Mead Open Farm, Rand and Adventure Valley.
One of Anita's passions is online and social marketing, loving to test whatever she can. She also attends an annual digital and social marketing conference in San Diego every year, bringing back the latest online techniques for her team to implement.
Email: anita@agility-marketing.co.uk Tel:01442 890088
Download powerpoint presentation pdf – available to NFAN members only. The link will appear below when you are logged in.
Nicky Hyde – Cannon Hall Farm
Presentation Summary: 10 Wins In 10 Months – top tips for changing habits and audience building
Nicky shares her top tips she has been able to implement at Cannon Hall Farm since she joined as marketing manager 10 months ago.
Biography
With 18 years experience in the media industry, Nicky Hyde is now the marketing manager for Cannon Hall Farm. The new role was one she stepped into in March. Nicky has 12 years' experience as an award winning print journalist, and spent three years as news editor on magazines in areas as varied as fashion and hospitality. Six years ago she built an online news organisation with a difference – We Are Barnsley, one of the biggest news brands in the area, which has now launched as a print newspaper. Nicky specialises in digital media marketing with an expertise in audience building and – previous to life on the farm – spent several years as a consultant, advising companies on how to overhaul their social media practices to get the best results.
Email: Nicky@cannonhallfarm.co.uk Tel:01226 790427
Download powerpoint presentation pdf – available to NFAN members only. The link will appear below when you are logged in.
Farm Attraction of the Year Award Winners' presentations
Presentations from
Odds Farm Park, Farm Attraction of the Year 2017 (over 75k visitors)
Hall Hill Farm, Farm Attraction of the Year 2017 (under 75k visitors)
Download powerpoint presentation pdf – available to NFAN members only. The link will appear below when you are logged in.
Trade Exhibition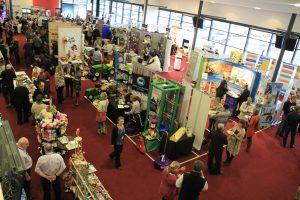 With over 60 exhibitors the Trade Exhibition is very much part of the Conference. It is only accessible to delegates who have paid the appropriate conference fee. The trade exhibition was open on Wed from 6pm – 8pm as part of the drinks reception, and on Thurs from 08.30am – 2.50pm.
You can see the latest products from play and entertainment providers, find out about the latest online ticketing and web innovations, as well as have an opportunity to discuss your requirements with specialist industry experts from the marketing, planning, insurance and accountancy professions.
We are pleased to welcome first time exhibitors: Alpha Toys, Ark Toys, Art of Brilliance, Brosch Direct, Dofygate, FACE, Farm Business Innovation Show, Farm Stay, Fenland Leisure Products, Interfun Magazine, Jupiter Play, KCPOS, Nicco Park, Outdoor Play People, Simworx, Stephen Candy Photography, Vimto, VPM Design/Brighton Skycam and Yarde Farm Ice Cream.
You can see a floorplan of the Brighton Trade Show by clicking the thumbnail floorplan.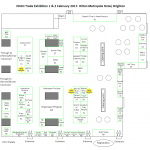 Last year NFAN members invested £20m in new attractions, facilities and services. Visit England identified Farm Attractions as the fastest growing visitor attraction sector in the UK, with new farm parks opening and established attractions continuing to develop. The NFAN Annual Conference and Trade Exhibition is the opportunity in the year for suppliers showcase their products and services to this growing sector.
The Brighton trade show was a sell-out with 60 exhibitors and over 200 owners and senior managers from UK farm attractions attending.
To register an interest in exhibiting in 2018 and NFAN membership please contact the NFAN office.
Companies exhibiting at the 2017 Trade Exhibition included:
Activity World
Agility Marketing
Alpha Toys
Amazing Interactives
Ark Toys
Art of Brilliance
Auto Culture
BERG
Brosch Direct
Booker Wholesale
Colour Heroes
David Taylor Design
Davies & Co
Deluxebase
DigiTickets
Dofygate
Farm Business Innovation Show
FACE
Farm Stay
Fenland Leisure Products
Flamingo Marketing
Formula-K
Fun Fear
Greenspan Projects
Innovative Leisure
Interfun Magazine
Jupiter Play
KCPOS
Kids Days Out
Kids Play Childcare
Lappset Creative
Marsh & Co
Marshfields Farm Ice Cream
Meticulous
NGF Play
Nicco Park
NFAN
Outdoor Play People
Partners Leisure
Playscheme
Preseli Gifts & Souvenirs
Rainbow Productions
Robbie Toys
Rupert Oliver's Ideas Factory
Russell Play
S Gregory & Co
Shopper Anonymous
Simworx
Soft Brick Company
South West Play
Stephen Candy Photography
Synergie AVS
Teddy Tastic
The Play Inspection Company
Timberplay
Tornado International
Tractor Ted
TYG Tickets
Vennersys
Vimto
VPM Design/Brighton Skycam
World of Rides
Yarde Farm Ice Cream