Jobs for the Farm Park Attraction Industry
This page promotes the latest industry job vacancies available at NFAN member Farm Attractions or Trade Members.
Please let us know when you fill the vacancy so that we can keep our job list updated.
Current Job Vacancies
General Assistant
Lee Valley Park Farms, Hayes Hill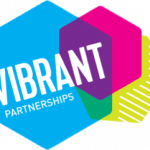 Closing Date application:  06/08/2018
Salary:  £18279 – £18748
Type of position:  Permanent
35 Hours per week on a Monday to Sunday Shift Rota
Do you have a passion to deliver exceptional customer experience?
If you're highly motivated and passionate about delivering exceptional customer service that exceeds customers' expectations then you'll fit right in with the team at Lee Valley Park Farms; a vibrant visitor attraction that is buzzing with life and energy.
Your positive and professional approach along with creativity and flair will help you build relationships and achieve our commercial objectives.  You'll help to deliver our customer promise of satisfying our customers at every opportunity you get, through your passion and ability to deliver exceptional service.
You'll be involved in the presentation of animals through demonstrations and shows, deliver popular birthday parties and assist with other attractions such as tractor and trailer trips and rides on our toboggan slope. You'll also help with some day to day feeding and watering of the animals and may even occasionally help with some reception and catering duties.
A great personality is the key! Excellent communication skills as well as a reliable, responsible and enthusiastic attitude to your work are essential. Some knowledge or interest in animal welfare and an understanding of health & safety is desirable.
Successful applicants will be required to obtain a Disclosure Certificate from the Disclosure Barring Service, for which assistance will be given
If you feel that you have the right blend of personality and skills for this role please apply online using the link below or alternatively download an application form and return it to: jobs@vibrantpartnerships.co.uk or The HR Team, Myddelton House, Bulls Cross, Enfield EN2 9HG.
Closing date:  6 August 2018
We reserve the right to amend the closing date of this vacancy
We are an equal opportunities employer
No agencies please.
Link for applicants to apply to:
https://vibrantpartnerships.co.uk/about-us/join-the-team/vibrant-jobs/job-details?jobId=874
Farm Park Livestock Assistant
Church Farm, Norfolk
Permanent Role (35 hours across 4 days)
Church Farm, Stow Bardolph is an RBST Farm Park near Downham Market in West Norfolk ( PE34 3HT).
Rare and interesting breeds of sheep, pigs, goats, horses and other small animals are kept and shown to the public.  We have approx. 50,000 visitors a year, including many local playgroups and primary schools.
There 8 staff members working in the livestock area, who are friendly, fun and enthusiastic about Church Farm with lots of ideas for the future.
We are looking for a permanent Farm Livestock Assistant for 4 days a week from 7.30am – 5pm (35 hours a week).  The normal working days would be Tuesday, Thursday, Friday & Saturday.
Remuneration is up to £7.83 per hour (£14251 p.a.) depending on age & experience.
This person will need to be flexible, adaptable and organised, with good attention to detail. They will be working as part of a team, and also working on their own, so will need to use their own initiative
The successful candidate will assist in all aspects of animal care to include:-
Feeding
Waters
Mucking out
Grooming
Other aspects of general husbandry
Excellent attention to detail
All applicants MUST be able to show proven experience of working with livestock.
The successful candidate must
Participate in friendly, informed interaction with all our visitors to include pre-schools, primary schools, seniors etc.
Be polite, helpful, presentable and confident
Other duties would include, helping with general ground maintenance, fencing, hay making, straw carting and day to day repairs. The ability to drive a tractor would be an advantage.
They must hold a current clean driving licence and be flexible with their working hours, due to the nature of the job.
Stow Estate Trust offers a company pension scheme, and an employee paid health care scheme.
Please send your CV with a covering letter to wendy@stowestatetrust.co.uk
Full Time Educational Manager
Belmont Farm, London
 We are a working 200 acre farm focusing on educating the public about food and farming. Good public speaking, proactive attitude and customer relations are a must.
Role includes daily care of animals ranging from Rabbits to Cattle, cleaning, feeding, and enrichment for livestock and small animals. Previous animal experience is a must. Full driving license preferred.
Must be friendly, hardworking and a team player, willing to work with the current team to move the business forward at all times.
Salary is dependent on experience, single accommodation available if required. To apply and for more information please send CV with a cover letter to info@belmontfarm.co.uk
Farm (Livestock) Manager
Godstone Farm, Surrey
We are looking for a highly motivated individual who puts animal welfare as the highest priority and is able to continually review exhibits with customer satisfaction in mind.
You will have a background in Livestock Management and proven experience in leading a team in a customer facing environment.
You will be responsible for a team of approximately 6 people in the farm.
You will be keen to promote an inclusive and collaborative environment.
You will have innovative ideas and suggestions on how to improve the visitor experience .
You will have innovative ideas and suggestions on how to and increase interaction at touch points throughout the visitor's day.
You will have a good understanding of health and safety practices i.e. preventing zoonotic diseases by way of good hygiene practices.
You will be responsible for over 500 animals and be able to multi-task in a fast-paced environment.
The role will involve working full time, 5 days of 7 including weekends and bank holidays.
We would love to hear from applicants who meet the above the criteria, accommodation could be available to the right candidate needing to relocate.
Please send a CV and covering letter to nicola@godstonefarm.co.uk.
Farm Park General Manager
Barleylands, Essex
Barleylands is a well-established family attraction in Billericay, Essex and attracts over 500,000 visitors a year.
We are looking for a dynamic individual to join our management team with a focus on managing the Farm Park & Craft Village.
Job Description:
Your main duty will be the smooth day to day running of the Farm Park & Craft Village.
Manage staff on a daily basis, making sure all jobs are undertaken before opening to the public, maintain high standards at all times.
Managing performance and development of the team to ensure excellent customer service.
You will need to be able to build strong relationships with the existing team
The ability to lead by example and inspire and motive your team.
Have high standards of customer service and presentation.
Manage Projects & setting up Events within the farm park.
Duties will include maintaining the livestock, sourcing new animals, maintaining numbers and dealing with general animal welfare.
Maintain the statuary requirements for the Zoo licence and BPS Cross Compliance.
Maintain all aspects of the farm park, repairs, maintenance & cleaning.
Manage Health & Safety and First Aid.
Formulate marketing strategies and analyse visitor feedback.
Be creative with new ideas for future events and activities.
Work closely with other managers and departments.
Be able to work alternate weekends and be flexible.
Must be computer literate.
We offer a competitive remuneration package:
Pension, company vehicle, health care insurance and a 3-bedroom house.
To apply please email your CV and a covering letter to: Phil Burrows (Director) phil@barleylands.co.uk
For the full job description please visit www.barleylands.co.uk/work-for-us
Hounslow Urban Farm
Working with farm and exotic animals. Daily care, cleaning feeding enrichment.
Talking to a large number of visitors and school children about animals and the importance of their conservation.
Must be confident at public speaking and clear and concise in the delivery of facts as well as fun and entertaining.  Must have experience in animal care including reptiles and farm animals.
Seasonal temporary position to start immediately will be required to work weekends.
Must have full driving licence and be confident at driving a medium sized van.  Ideally we are looking for someone who is passionate about animals and children and conveying our conservation message.
Staff will be CRB checked to be paid for by the employer.
For further information and to apply please send your CV to hounslowurbanfarm@hotmail.co.uk
Various Vacancies
Cotswold Farm Park, Gloucestershire
Cotswold Farm Park has a number of exciting opportunities visit their careers page for details.
If you are a NFAN member, please email your job vacancies to info@farmattractions.net.