in
Workshops & Webinars
tagged
Past event – Wednesday 1st October 2014
Odds Farm Park, Buckinghamshire 10am – 3pm
Fully Booked.

Download the flyer for more information or take a look below.
Do you know how to get the most from your staff?  Do you motivate, engage and coach them whilst developing your own skill set?  Are you following effective HR practices?
This interactive workshop will challenge you as a business leader and is a must for attraction owners or senior directors/managers.
Main topics covered:
How to get the best out of your people
Developing your own skill set
Good HR Practice
Run by Gill Rouse and Judi Badenoch (see below), this event will provide useful tips, processes and insights to move your farm attraction forward.
Meet the Facilitators
Gill Rouse, People and Change – www.peopleandchange.co.uk Gill is a facilitator, coach and mediator, currently working with Andrew Wolfe and team at Willows Activity Farm, providing performance management, support, coaching and training. Judi Badenoch, Cranbrook Consulting – www.cranbrookconsulting.co.ukJudi is an independent HR Consultant who has worked with a number of Farm Attractions over the last 5 years. She focuses on supporting business owners providing advice and counsel on a range of employment matters, as well as building systems and frameworks to effectively manage staff.
The Venue
Odds Farm Park, Wooburn Green, High Wycombe, Bucks, HP10 0LX.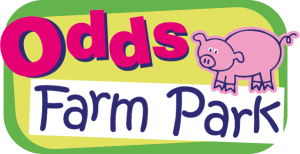 One of the longest running farm attractions in the UK and winners of the NFAN Farm Attraction of Year 2013. Held in the brand new Party Suite, Odds Farm Park (close to the M40 near High Wycombe, Bucks) is a great venue to host the workshop.
How to book
It's Tough At The Top is now fully booked!
Click here to make sure you don't miss out on our next up and coming events.