in
Events
,
Past Events
tagged
Events
,
Networking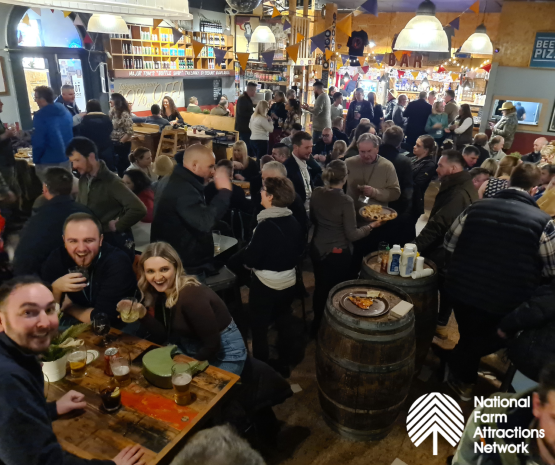 PAST EVENT – Join our next networking Safari Night around Harrogate!
Networking Night
Join us for our Safari Night out and around the beautiful spa town of Harrogate.
A pre-conference meet-and-greet with food, drinks and fun, this is a chance to network with other businesses while relaxing in the lovely locals bars and eateries.
Book NOW to avoid missing out!
Schedule
6.45pm: Meet NFAN's Heather and Sophie at the (A) Majestic Hotel & Spa reception. (For those not staying at the Majestic, you can head directly to Cold Bath Brewing Co.)
6.55pm: Led by NFAN, leave Majestic Hotel, walk to (B) Cold Bath Brewing Co. (approximately 0.3mile).
7.00pm: Arrival at Cold Bath Brewing Co. NFAN's Daisy will greet you, register your arrival and provide you with your name badge and drinks tokens.
7.00pm – 8.20pm: Drinks, nibbles and networking.
8.20pm – 8.30pm: Led by NFAN, walking in groups to (C) Major Tom's Pizza Social (approximately 0.3mile).
8.30pm – 9.50pm: Pizza and drinks.
9.50pm – 10pm: Led by NFAN, walk to (D) Mojo (approximately 0.1mile).
10pm – late: Drinks, beer pong, shuffleboard and boogeying!
Late late: For those of you making the most of your time away from work, consult the map for venues open.
Home time: The walk back to the Majestic is approximately 0.4mile from Mojo. For those that would like to taxi: Mainline Taxi 01423 555555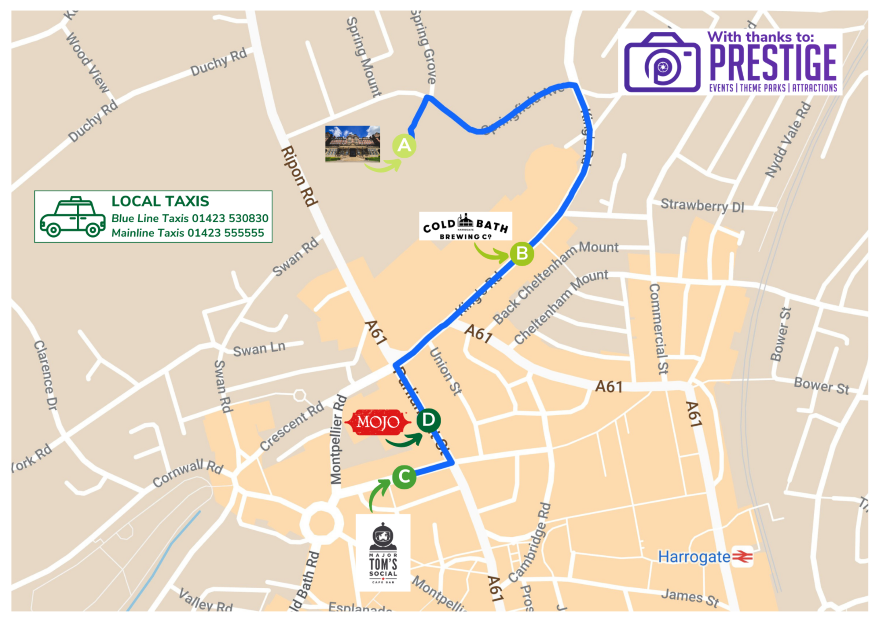 Accommodation
The chosen hotel for the NFAN 2023 Conference and Trade Exhibition is Doubletree Hilton The Majestic Hotel, Harrogate where we have a limited number of rooms reserved.
To book: Call the reservations team on 01423 700300 option 2 and quote the reference number BGNF12.
Or book online: Available Rooms – DoubleTree by Hilton Harrogate Majestic Hotel & Spa
Thanks to our Safari Night Sponsor: