Newsletters
Want to know what is new at NFAN? In addition to our Chairman's Update, we also publish regular newsletters.
Newsletters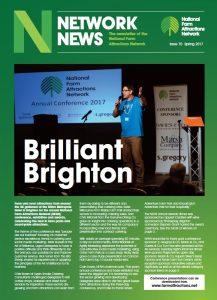 The NFAN newsletter, called Network News is published three times a year and sent out to Members, as well as used at all our NFAN events.
In each edition, there is a limited amount of space available for advertisers and more details are on our Sponsorship and Advertising page on this website.
To see recent editions, please download the pdf versions below.
We also send out quarterly e-newsletters to all Farm Attractions members with news from our Trade Members.
---
2018
---
2017
---
2016
---
2015
---
2014
---
2013
---
2012
---
You will need Adobe Reader to view the files. If you need to download Adobe, please click here.