The Programme
Tuesday 29th January
Optional Afternoon Visit
| | |
| --- | --- |
| PM | Chance to visit Edinburgh Zoo which is conveniently located next door to the Holiday Inn conference hotel. Arrive at a time to suit you and explore the zoo at your leisure. Tea & Coffee will be served at 3.30pm followed by a presentation from Edinburgh Zoo and Q&A |
Informal Dinner & Ceilidh
| | |
| --- | --- |
| 7:30pm | Join us in the heart of Edinburgh for an evening of great Scottish fayre, hospitality,and dancing. The Ghillie Dhu is one of Edinburgh most famous bars with a beautifully restored award winning Auditorium. An informal buffet dinner followed by Ceilidh. Make your own arrangements to get to the Ghillie Dhu but it is on a direct bus route from the Holiday Inn with buses running 24hrs. |
Wednesday 30th January
Pre-Conference Open Day at East Links Family Park
| | |
| --- | --- |
| 9.30am | Coaches will leave the Holiday Inn at 8.30am for the 40min journey to East Links Family Park. Tea & Coffee on arrival, the first presentation will be at 10am. Split into groups for an escorted tour of the farm park followed by lunch and further presentations. The coaches will leave at 3.30pm to be back at the Holiday Inn by 4.30pm. Time to get ready for the night to come. |
Drinks Reception in the Corn Exchange Edinburgh
| | |
| --- | --- |
| 6.00pm | All conference delegates, annual dinner guests and exhibitors are invited to the Drinks Reception held in the Trade Exhibition on Wednesday evening prior to the Annual Dinner & Awards. This is an ideal opportunity to visit the trade stands and meet with exhibitors in a relaxed atmosphere. There will be a free shuttle bus service running regularly (roughly every 10 min) between the Holiday Inn and the Corn Exchange. |
Annual Dinner & Awards
| | |
| --- | --- |
| 8.00pm | You don't have to be involved in the awards to enjoy this sparkling social occasion. Hosted by TV and Radio presenter Arlene Stuart, there will be a Scottish flavour to the night and the winners of the annual awards will be announced. There is a seating plan for the dinner. If there are two or three people from the same company we will endeavor to seat you on the same table (unless you prefer to be split). If there are four or more we will split the group to promote networking. If you would rather your large group is seated together please let us know. There is no specific dress code but most would go for smart but not formal. |
Thursday 31st January
8:30am
Registration: Coffee/tea, pastries. A chance to visit the Trade Exhibition
9:30am
Welcome, NFAN review, Code of Practice & AAA update – NFAN Chairman – Richard Powell
9.40am
Speed Networking session, chaired by Doug Douglas, Avon Valley Adventure & Wildlife Park
9.55am
Keynote: If we're selling ATTRACTIONS – how do we ATTRACT!? Nicky Pattinson
10:55am
Break: Coffee/tea and an opportunity to visit the Trade Exhibition
11:45am
Bringing learning to life, taking the classroom to the countryside – Katrina Barclay, Royal Highland Educational Trust
12.05am
Future trends in visitor attractions, lessons from KidZania and others – Bala McAlinn  (Bala is standing in for Eddie Kemsley who is unfortunately unable to make it).
12:30pm
NFAN AGM
12:40pm
Networking lunch and chance to visit the Trade Exhibition
2.30pm – Trade Exhibition closes
2:30pm
Farm Park Operators, where we are going and where we have come from. Presentations from three NFAN members with different sized attractions:
Fishers Farm Park, Tim, Trina & Tom Rollings
Streamvale Farm, Chris Wilson
Mini Meadows, Ben Barraclough
3.25pm
Future Trends Panel Discussion. Panel discussion drawn from today's presenters with interactive Q&A, hosted by Doug Douglas
3:50pm
Closing remarks – NFAN Chairman, Richard Powell
4:00pm
Close
Introducing our sponsors
For every event, NFAN are always extremely grateful to sponsors, who help keep delegate prices down.
Main Gold Conference Sponsors
Open Day Sponsor
Awards Dinner Main Sponsor
Awards Dinner Wine Sponsor
Drinks Reception Sponsors
Awards Sponsors
See prices below – these are member only rates.
Non-members are welcome. Prices are detailed on the booking form. You can download a booking form here.
| | |
| --- | --- |
| | NFAN Member (Ex VAT) |
| 29th Jan – Visit to Edinburgh Zoo (refreshments included) | £15.00pp |
| 29th Jan – Buffet Dinner and Cèilidh | £28.00pp |
| 30th Jan – Pre Conference Open Day East Links Family Park (price per person – includes lunch & refreshments during the day) | NFAN Member (Ex VAT) |
| 1 person | £45.00pp |
| 2 people | £40.00pp |
| 3+ people | £35.00pp |
| 30th Jan – Annual Dinner & Awards | £39.95pp |
31st Jan- NFAN Conference delegate price

Book by 11th Jan

Save 10%

NFAN Member (Ex VAT)
Non-Member (Ex VAT)
1 person
£95.00
£105.00
£145.00
2 people
£89.50pp
£99.50pp
£145.00pp
3+people
£85.50pp
£95.00pp
£145.00pp
Only members can book online. Members can also book by completing the booking form and returning to the NFAN office with payment. Details of how to pay are on the booking form, Download here.
Online booking is only available to NFAN Members. You must be logged in to access the booking form. If you have lost your login details or if you are not a NFAN member please contact the NFAN office.
Accommodation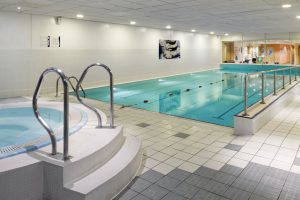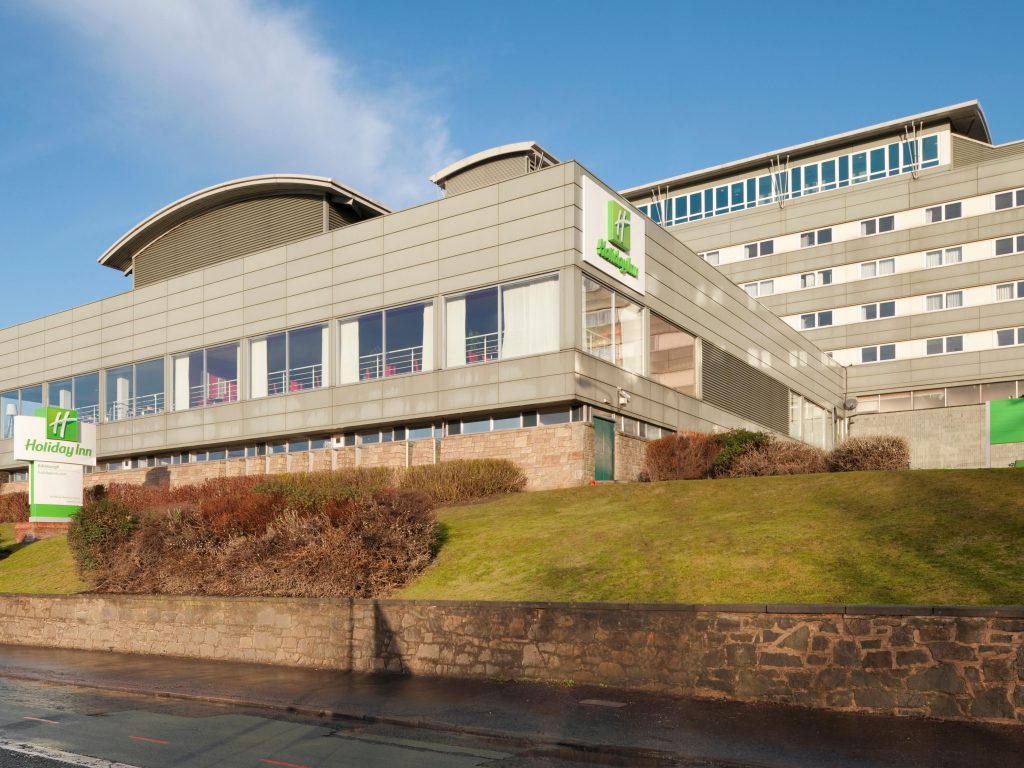 Tuesday 29th & Wednesday 30th Jan: The Holiday Inn EH12 6UA next to Edinburgh Zoo is the conference hotel. NFAN have a special rate of £76.00 single, £86.00 double occupancy B&B per night. Rates are inclusive of VAT, full cooked breakfast buffet, WiFi, car parking and leisure club facilities. Book your accommodation directly with the hotel – to book call 0131 314 7027 from Mon to Fri 9am-5pm and quote code XDL when booking the room. Cancellation policy is 7 days prior to arrival date. Rooms are subject to availability and must be booked by 11th January 2019 to get these rates, however, it is possible you may find better rates elsewhere.
Travel to and from the hotel is easily accessed via several buses that each travel to both Waverly and Haymarket train stations. Passing every few minutes routes 12, 26, 31 operate into the night and 100 goes directly to the airport. The hotel shares the bus stop with the zoo.
Coach transfers between the Holiday Inn and Corn Exchange
The Corn Exchange is 10min from the Holiday Inn. We will be arranging coaches to transfer exhibitors and delegates between the two.
Wednesday 30th: Coaches will depart the Holiday Inn at 4.30pm and 5.00pm, they will then operate a shuttle service every 10 min from 5.30pm – 7.30pm and then after the awards dinner a shuttle service will get everyone back to the hotel. The coach transfer is included for all exhibitors and delegates.
Thursday 31st: Most people will choose to drive from the Holiday Inn to the Corn Exchange and park there. There will also be coach transfers available from the hotel in the morning and subject to demand back after the conference in the afternoon. If you are not driving and need a coach transfer on Thursday please let the NFAN office know your travel plans.
Nicky Pattinson
Presentation Summary: If we're selling ATTRACTIONS – how do we ATTRACT!?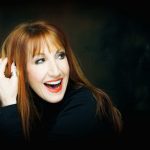 Nicky Pattinson our keynote speaker this year knows a thing or two about what compels paying guests to your business …keeps them there, has them spend more and even has them returning.
This unusual – (but obvious!) information is based on fact…and what she learned from a market stall business selling cakes and biscuits …that she took from £1,000 a week to almost 2 million a year.
In recent years – she's worked with some of the biggest business 'experience names' names out there such as TESCO , SELFRIDGES and HALFORDS – and spoken to thousands of people in retail, face to face marketing and small business owners alike…often tripling sales overnight.
"What i do is all about behaviours – thoughts and words…not marketing spend and social media….it cost's nothing but actually ends up being EVERYTHING"
What people are actually driven to FEEL as they arrive at your place – meet your people…read your emails and generally immerse themselves in the world you have created is win or lose in these so called precarious times.
Where do you START???
FIND OUT in Nicky's presentation 09.55 at the NFAN conference 2019.
Biography
Nicky Pattinson is as they say ''an uncommon sales speaker''.
With reflections on sales…life – and how we actually express who we are and what we do in a way that compels people towards us – this lady can't be missed.
Her first job on leaving school was in a shoe shop where she sold more shoes in one day that most would sell in a whole week. Let her tell you that story, and the reasons why she became the best in the company at sales. It may shock you – but you will surely recognise a part of yourself in her words.
At 29 she met her ''soon to be ex-husband'' – they bought a market stall selling cakes and biscuits. Together they took that business from 1k a week to 37k a week using Nicky's natural and intuitive selling concepts and ability…within 2 years . A huge achievement , this was 20 years ago.
Tripling sales instantly isn't unusual – and you won't have seen this take on commerce before that's for sure!
These days she takes what she learned on the market, modifies it and reapplies it to other situations – from big Supermarket chains to Legal Services…and of course. The individual business person.
Listen to her speak if you're lucky enough to have the chance – all her words come from experience not a textbook.
Your world will be all the better for it….WHOEVER you are.
nicky@nickypattinson.com
Katrina Barclay – RHET
Presentation Summary: Bringing learning to life, taking the classroom to the countryside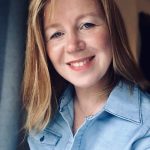 Whether Life skills Maths, Healthy Eating or history is the subject driving a teacher to request a farm visit, knowing how to bring learning to life has never been so exciting than using real life examples. RHET work across Scotland with a network of farmers and growers, all year round providing activities free of charge for 3 – 18year olds. Katrina will cover the who, what and how of RHET, looking the next 20 years and how bring the classroom to the countryside.
Biography
Katrina Barclay – Royal Highland Education Trust (RHET) Manager. Katrina joined RHET as a project coordinator in 2011, responsible for linking schools to working farms in the Edinburgh area. In July 2014 she returned from maternity leave to take up her current position as the RHET Manager, based at the head office at the Royal Highland Centre, Ingliston. As Manager of the National Charity RHET, Katrina manages a central team of staff based at Ingliston and a national team of over 14 contractors. Working alongside the RHET Board of trustees, she is responsible for the delivery of the strategic priorities of the charity which is namely 'taking the classroom to the countryside', creating engagement opportunities for Scotland young people, aged 3-18, to visit the working countryside. RHET engage with over 70,000 young people annually, including the education programme run during the Royal Highland Show in June.
Having previously worked for several years with National Trust tenant farmers in the Lake District, England, trailing on-farm education for all ages, Katrina has kept to her roots and passion for food, farming and the countryside. Her family run a beef, sheep and arable mixed farm in Banffshire, where she regularly returns to get hands on with the lambing, shearing and harvest.
Bala McAlinn
Presentation Summary: Future trends in visitor attractions, lessons from KidZania and others
Unfortunately Eddie Kemsley who was due to speak is not able to make it. We are grateful to Bala McAlinn for taking over the slot. Bala will cover much of Eddie's presentation as well as drawing on his own considerable experience working with a range of visitor attractions.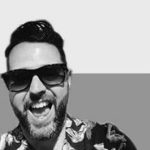 Biography
Bala began working in the visitor attraction industry in 2007, writing and directing shows for London Zoo and the Science Museum. Since then he's been involved in many projects including creating tours for the Olympic venues, recruiting and training the FOH teams for Dreamland and has also recently signed a permanent contract with the National Gallery to staff and manage their fundraising and membership sales teams. Bala says he is passionate about creating unique, engaging and exciting experiences that inspire and entertain a diverse range of audiences.
Bala is a Director at Boo Productions (www.booproductions.com) and a First Ruffian at Ruff Trade Training (www.rufftradetraining.com).
Trade Exhibition
With over 50 exhibitors the Trade Exhibition is very much part of the Conference. It is only accessible to delegates who have paid the appropriate conference fee. The Trade Exhibition is open on Wed 30th from 6pm – 8pm as part of the drinks reception for the annual dinner, and on Thurs 31st from 08.30am – 2.50pm.
You can see the latest products from play and entertainment providers, find out about the latest online ticketing and web innovations, as well as have an opportunity to discuss your requirements with specialist industry experts from the marketing, planning and insurance professions.
Companies exhibiting at the Trade Exhibition include:
Aardman Animations
Agility Marketing
Air Bouncers
AP Leisure
Ark Toys
Berg
Bounceabouts
Colour Heroes
David Taylor Designs
Davies & Co
Deluxe Base
DigiTickets
Gateway Ticketing
Greenspan Projects
Infinite Playgrounds
Innovative Leisure
Interfun Magazine
Jumping Pillows
Jupiter Play
KC Solutions
Kids Play Childcare
Lorica Insurance
Magenta Star
Marsh & Co.
Marshfield Farm Ice Cream
Merlinsoft
Miniportworld
Nicco Parks & Resorts Ltd
Outdoor Play People
Pacific Computers
Play Area Hygiene Services
Play Inspection Company
Playdale Playgrounds
Playscheme
Preseli Gifts & Souvenirs
Proludic Ltd
Rainbow Productions
RMA Ltd
Robbie Toys
Rupert Oliver's Ideas Factory
Russell Play
S. Gregory & Co
Teddy Mountain
TeddyTastic
Timberplay
Usborne Publishing
Vennersys
Vimto out of Home
Wicksteed Playgrouds
World of Rides